SMO Course in Jaipur | SMO Training in Jaipur | How to start SMO for new business?
Join SMO Course in Jaipur and learn how to start SMO for new business.Starting Social Media Optimization (SMO) for a new business can significantly boost your online presence and help you connect with your target audience. Here's a step-by-step guide on how to begin SMO for your new business:
Target Your Social Media Goals:
At first, think what you want by SMO, what is your objectives like increasing brand awareness, driving, website traffic, generating leads or engaging with your audience.
Start work with Social Media Platforms:
First before start the work you should identify that where your audience is active most. Focus on platforms that align with your business and industry. Common options include Facebook, Instagram, Twitter, LinkedIn, Pinterest, and TikTok.
Create or Optimize Your Social Media Profiles:
Create business accounts on the selected social media platforms, using consistent branding elements such as your logo, colors, and tagline. Optimize your profiles by providing a detailed and compelling business description, contact information, and a link to your website.
Develop a Content Strategy:
Plan and create a content strategy that aligns with your business objectives and resonates with your target audience. Determine the types of content you'll share, such as images, videos, blog posts, infographics, and user-generated content.
Be Consistent and Engaging:
Consistency is key to SMO success. Regularly post content and engage with your audience to keep them interested and informed. Respond to comments, messages, and mentions promptly to show that you value customer interaction.
Utilize Hashtags and Keywords:
Use relevant hashtags to increase the visibility of your posts on platforms like Instagram and Twitter. Incorporate industry-related keywords into your social media content to enhance discoverability through search.
Encourage Social Sharing:
Include social sharing buttons on your website, blog posts, and product pages to encourage visitors to share your content with their networks.
Leverage Influencer Marketing:
Collaborate with influencers or micro-influencers in your industry to reach a larger and targeted audience. Influencers can promote your products or services to their followers, increasing brand exposure and credibility.
Monitor and Analyze Performance:
You can use best social media analytics tracking tools to know the performance of your campaigns and posts. Analyze data such as engagement, reach, click-through rates, and conversions to gain insights and adjust your strategy accordingly.
Advertise Strategically:
In SMO training in Jaipur you will learn hwo to Use the right tools available on social media platforms to reach your right audience. Remember that SMO is an ongoing process. Continuously assess your efforts, adapt to changing trends, and refine your strategy to achieve the best results for your new
To know for more please click here: Digital Marketing Course in Jaipur.
Frequently Asked Questions
Q1. Who can join Digital Marketing Course in Jaipur?
Answer: Anyone like Students, Housewife, Entrepreneur

Q2. What is the course duration?
Answer: 3 Months
Q3. What is the course Fees?
Answer: Call to our team at 8005747123, 8742004083
Q4. When your next batch will be start?
Answer: Our new batches start on every Monday
Q5. How many studnets in a batch?
Answer: Only 6 to 8 students
Q6. What are the documents required?
Answer: Documents need, Aadhar card & 1 passport size photo of student
Q7. What is the expected salary aftet the course?
Answer: Between 15000 to 25000 in Jaipur
Q8. Do you provide placement?
Answer: Yes we provide 100% job placement at Jaipur Location
Why You Should Join Digital Marketing Course in Jaipur?
✓High Demand for Ecommerce Marketers
✓Great Growth Prospectss
✓Start Your Own Business (or Promote the Existing One)
✓Get Better Pay
✓Easy to Start a Career
✓Full of Variety
Admission Detail
| | |
| --- | --- |
| Certificate | Master in Digital Marketing |
| COURSE DURATION | 3 Months |
| Course Fee | Click to Get Fee Details |
| Eligibility | 10th Standard Pass |
| Pre-requisites | Basic knowledge of Internet |
| Instructor | Ajeet Katara |
| Experience in Digital Marketing | 21 Years |
| Mode of Training | Online / Offline both |
| Class Hours | 1 Hour (Mon to Fri) |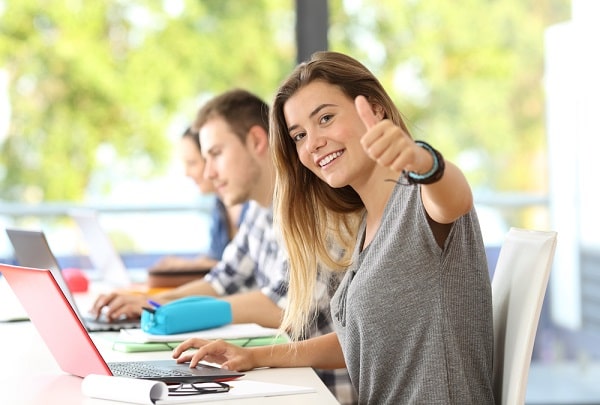 Why Choose AKDM?
✓Online / Offline Training
✓Reasonable Fees
✓Short Batches (6-8 students)
✓Live Project Implementation
✓Certification
✓100% JOB Assistance
✓Life Time Free Support
Course Skills Development
✓SEO, ✓SMO, ✓SEM, ✓SMM, ✓Email Marketing, ✓Affiliate Marketing, ✓Youtube, ✓Content Marketing, ✓Video Marketing, ✓Freelancer, ✓Website Creation, ✓Social Media Marketing
✓Search Engine Optimization
✓Social Media Optimization
✓Youtube Marketing
AKDM is known for its quality digital & ecommerce marketing training, we have unique identity in the field of online marketing since 2006.
PREPARE STUDENTS FOR JOB
Small Batch Size (Special 20)



Complete Study Package (Online|Offline)
We work with students hard, and settle Job and business, fullfill their target of joining course from our academy. So our all students are settled now..