Ecommerce Marketing Course in Jaipur
Kick start your career in Ecommerce Marketing Course in Jaipur and Be a professional Online Selling Expert, Start your own online business with all national and international online ecommerce portals like, Amazon, Flipkart, Meesho, eBay, Etsy, Myntra, Ajio, Paytm, Snapdeal, Limeroad, Shop 101 and others by Joining AKDM.
Ecommerce Product Listing Course in Jaipur Learn you A to Z work on all online portals, including Account creation, Brand Approval, Category Approval, Keywords Research, Product listing, Advertising, Order processing, Account handling and depth knowledge of seller dashboard.
What you will learn in Ecommerce Marketing Training:-
At AKDM, we provide 100% Job placement for our students, so we give depth practical knowledge learn every word of meaning.
Learn How to Create Seller Account:
In this ecommerce marketing training in Jaipur you will learn that how to create seller account on any national and international online shopping portals.
How to Take Brand & Category Approval:
Brand is your identy, so it is important to make it online, if you start your busienss, it's should be must, it's help to grow your sales and make unique your products from others. So in this course you will learn how to make your brand online. Just same if you have any food items product then you need to category approval in specific category with some required documents, you will learn in this course.
Keyword Research:
Keyword is a very important in online marketing because customer search keyword related to your product so you should choose right keywords. In this course you will learn how to do deeply keyword research related to your products.
Quality Product Listing:
Product listing is a process to list your product on seller dashboard, you need to fill all necassery information related to your product like product dimension, selling price, color, variants and more. Listing is not a simple task if you don't right this you product will not in searching, and it's affect direct on your sales. So you should do quality product listing, you will learn in this ecommerce marketing course in Jaipur.
Order Processing:
Order processing is very important part of listing. When your product is live then customer can order it then you need to manage order and dispatched it right way, so in this course you will learn how to process an order properly. How to download label & Manifiest.
Advertisment:
If you want to increase your sales then advertisment is very important, in this course you will learn how to create an campaign and how to manage it, everything you need to learn practically.
Return/RTO Management:
When your product is successfully delivered to customer then customer can return it by return policy, in this Online Selling course in Jaipur you will learn how to manage return and RTO.
Search Engine Optimization:
SEO is a process to optimization your listing through organic keywords. Amazon, Flipkart, Meesho and all online portals these all now called search engine work on Google algorithm. So in this ecommerce product listing course you will learn how to get top rank of you listing by using search engine optimization techniques.
Social Media Optimization:
SMO is very important role in online marketing, it's come on first strategy for your brand marketing, so in this ecommerce business course in Jaipur you will learn how to to your brand marketing by the social media sites like Facebook and instagram. How to create business page, facebook marketplace, facebook store/shop, how to interlinking social media to ecommerce platform.
Frequently Asked Questions
Q1. Why should I sell products with online platform?
Answer: Flipkart, Amazon, Meesho is the leading & famous ecommerce website in India, have more than crore registered customers online, who daily visit millions of pages and help to grow startups and have good logistics partners team, who do safe and secure delivery of your products to customers.:

Q2. Who can sell products online?
Answer: Anyone, who have some required documents like, GST, Bank Details, Mobile Number and Email id.
Q3. How do I sell online?
Answer: For sell online, you need to create a seller account on specific portals, depend on you by which you want to start, and list your product, get order and dispatched it.
Q4. Can I offer both products and services on online platform?
Answer: Services is not available, you can sell only products.
Q5. Do I need to courier my products on my self online?
Answer: No need, every portals have logistics partner, who deliver your product to customer.
Q6. What are the documents required to register as a seller online?
Answer: Documents need, Gst Registration, Bank A/C, Mobile Number, Email id.
Q7. Who decides the price of the products?
Answer: Seller decide the price of the products.
Q8. Will I get charged for listing products on online platform?
Answer: No, product listing is free.
Q9. Who takes care of the delivery of my products?
Answer: Logistics Partner
Q10. How and when will I get Paid?
Answer: You will get your payment in you account after successfully delivered your product between 7 to 15 business days by NEFT.
Q11. When Can I start selling?
Answer: Once you seller account is 100% complete and verify then you can start selling.
Q12. How many listing are required to start selling?
Answer: You need to list minimum 1 product.
Why You Should Join Ecommerce Marketing Course?
✓High Demand for Ecommerce Marketers
✓Great Growth Prospectss
✓Start Your Own Business (or Promote the Existing One)
✓Get Better Pay
✓Easy to Start a Career
✓Full of Variety
Admission Detail
| | |
| --- | --- |
| Certificate | Master in Ecommerce Marketing |
| COURSE DURATION | 45-60 Days |
| Course Fee | Click to Get Fee Details |
| Eligibility | 10th Standard Pass |
| Pre-requisites | Basic knowledge of Internet |
| Instructor | Ajeet Katara |
| Experience in Ecommerce Marketing | 21 Years |
| Mode of Training | Online / Offline both |
| Class Hours | 1 Hour (Mon to Fri) |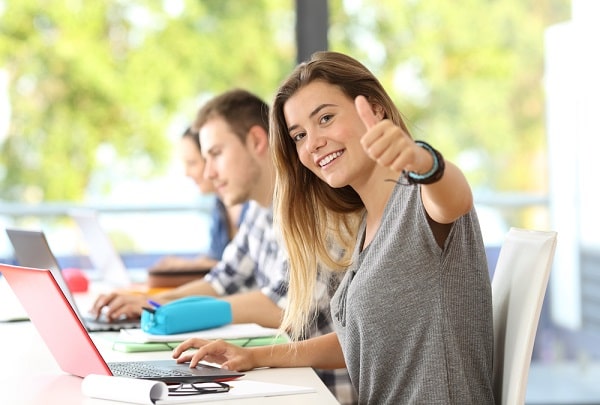 Why Choose Ecommerce Marketing Course in Jaipur?
✓Online / Offline Training
✓Reasonable Fees
✓Short Batches (3-4 students)
✓Live Project Implementation
✓Certification
✓100% JOB Assistance
✓Life Time Free Support
Course Skills Development
✓Amazon, ✓Flipkart, ✓Meesho, ✓Etsy, ✓eBay, ✓Myntra, ✓Limeroad, ✓Shop101, ✓Magento, ✓Mangtum, ✓snapdeal, ✓Paytm
✓Search Engine Optimization
✓Social Media Optimization
✓Youtube Marketing
AKDM is known for its quality digital & ecommerce marketing training, we have unique identity in the field of online marketing since 2006.
PREPARE STUDENTS FOR JOB
Small Batch Size (Special 20)



Complete Study Package (Online|Offline)
We work with students hard, and settle Job and business, fullfill their target of joining course from our academy. So our all students are settled now..